Large language models have location parameters. The following images were generated by Midjourney in June 2023 in the US. They show clear and reasonable identity cues for the named locations. What wasn't suggested via text was gender or race or another human attribute. No mention of season or weather was necessary to the original prompt of two teens in xyz.
It's a simple prompt. There are no precise camera body or lens requirements. Lighting, clothing, style, and specific location are not mentioned. It is normal to expect variations among requests to a large language model. This had been trained over many years with billions of pieces of information. Pictures, posters, flyers, blogs, posts, PDFs, and detritus must have had references to local activities by age. What does 'hanging out' mean around the country? The world?
Why are some teens shown as female, black, Asian, male couples, and dressed for cold weather? If we knew all of the sources used for the language model, we might understand in a few years. Folks who ask such questions would be overwhelmed with the feedstocks. A big picture capability is clearly needed at the foundational language model level.
Tennessee
This was the only state tried. What was the training data that said a person by a car is acceptable for two teens in Tennessee?
Atlanta
Are there males in Atlanta?
Kansas City
KC folks will immediately not recognize their peeps. Or, as the mirror says, "This is who you are."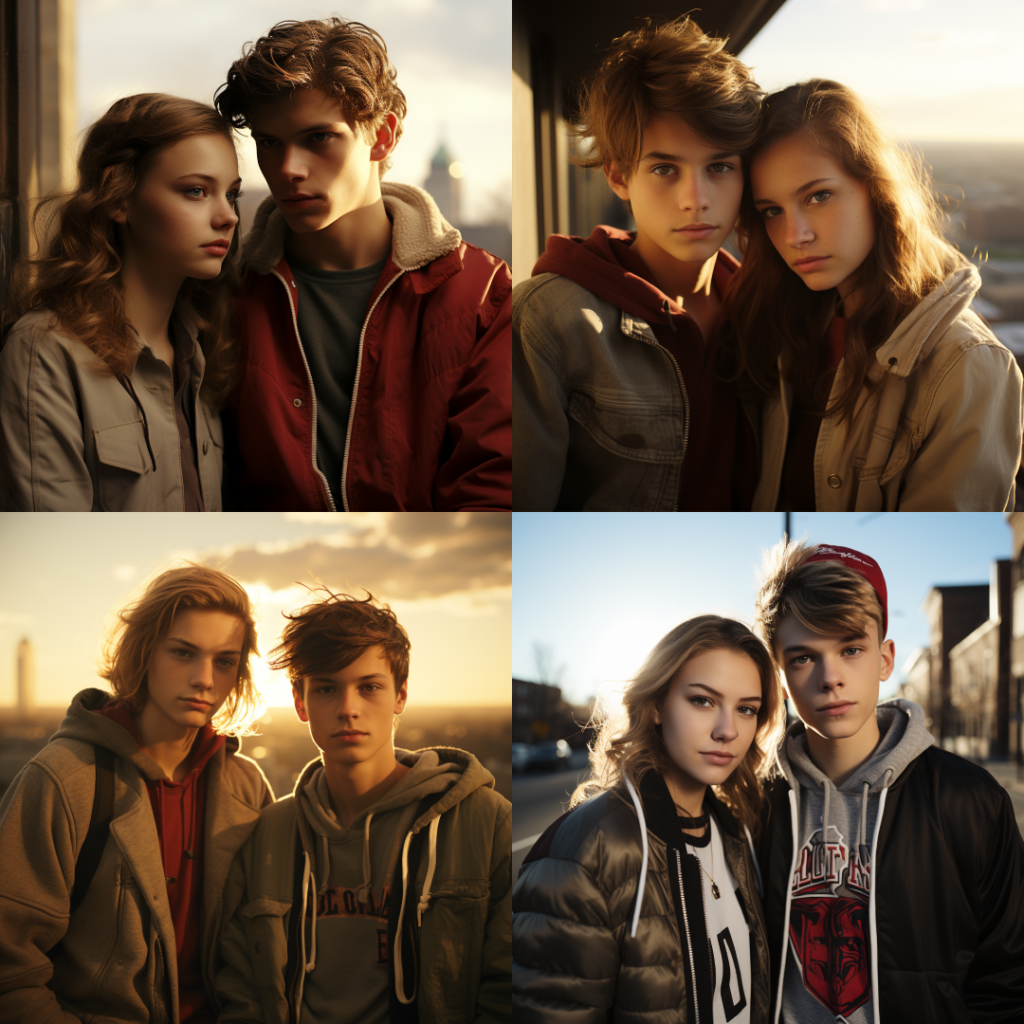 Memphis
Why is couple #2 rendered like this? I expected more POC. Maybe a FedEx or river reference.
Phoenix
Are these teens representative of the rapid growth in the region since 2000?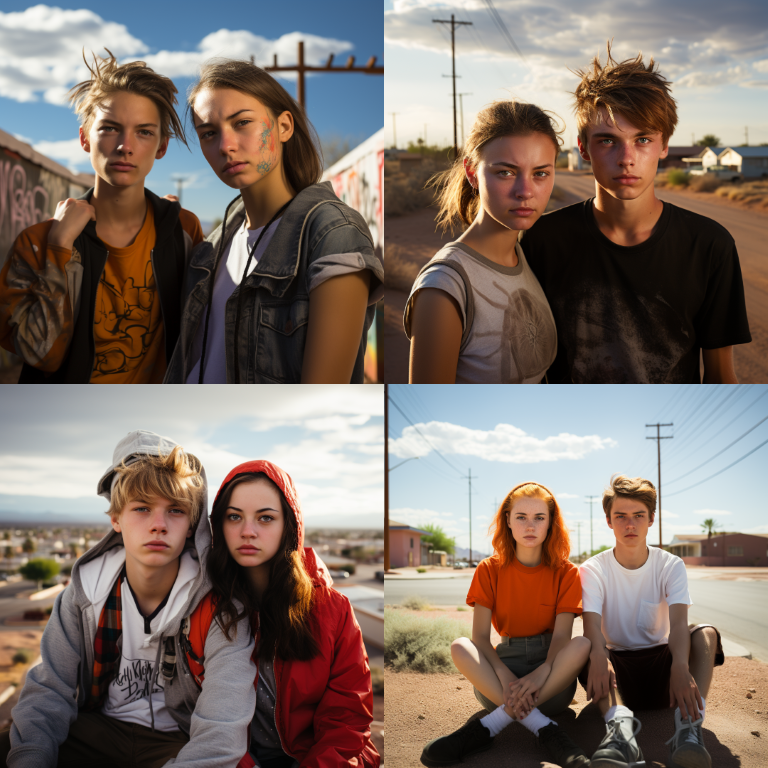 Queens
The narrower the location, the more accurate the characters.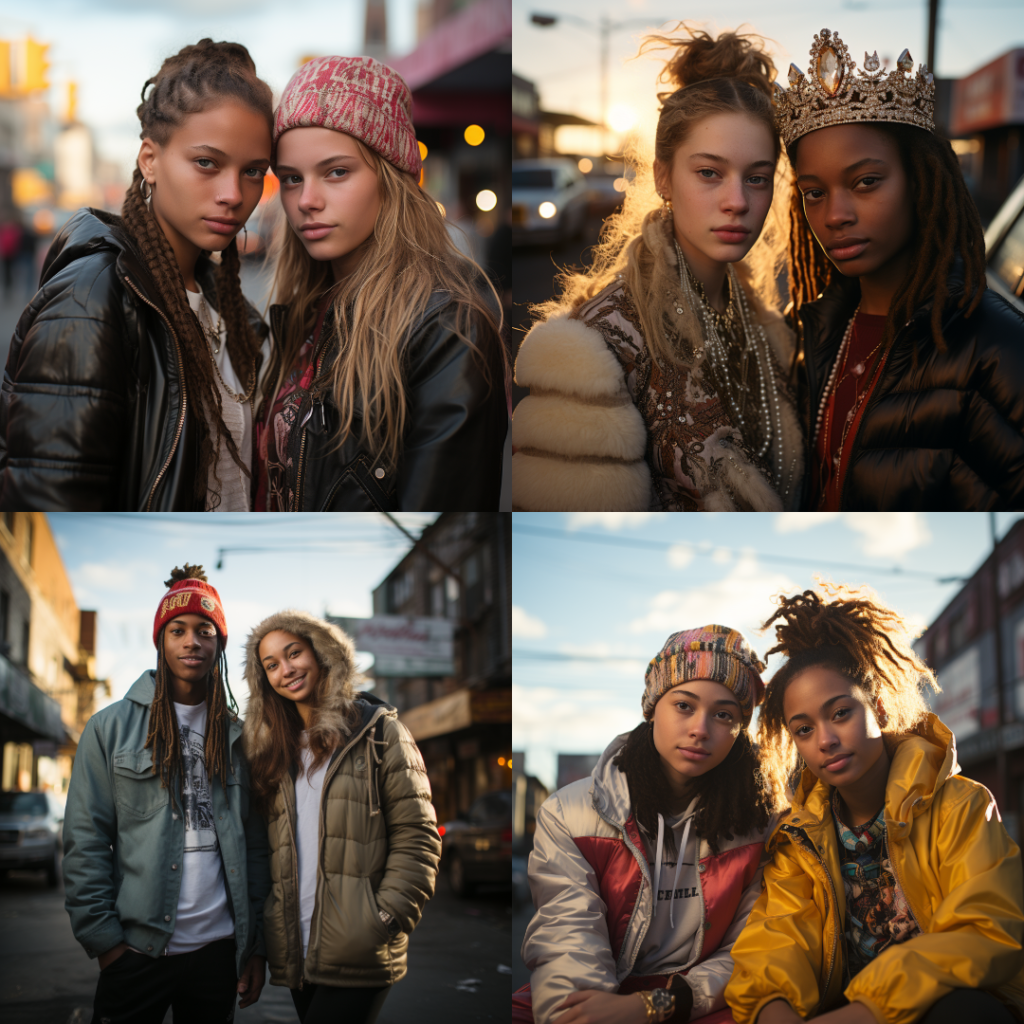 Salt Lake City
The technology and healthcare industries love SLC. There's more than Mormons in Utah.
Washington, DC
The representation of two teens in the nation's capitol tries to use landmarks as an element of the image. The tony sense of Georgetown is captured. The reality of 10th St NW is missing.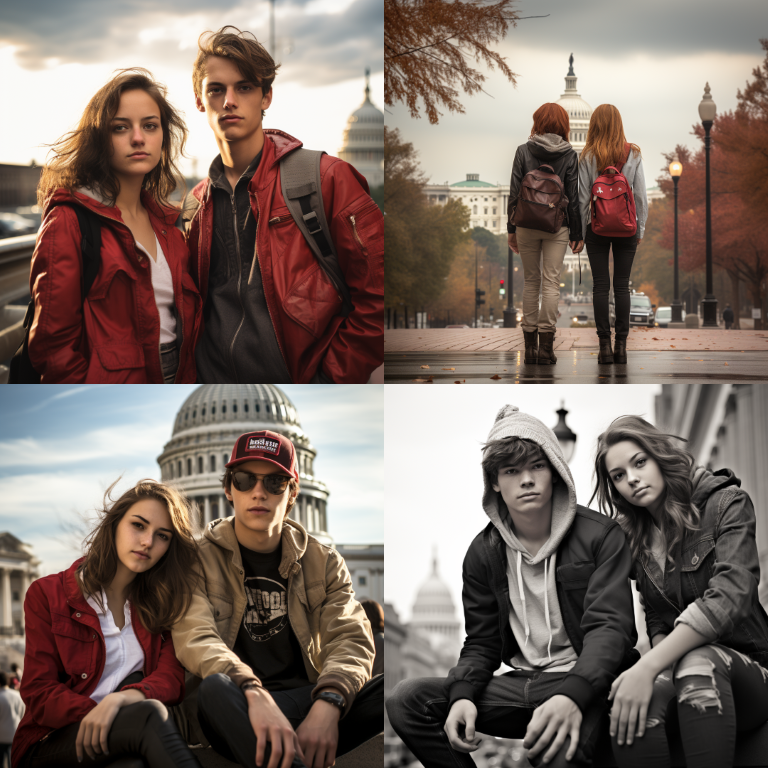 How are teens imagined around the world? Here is a sampling.
Berlin
This is disappointing. The Bauhaus movement and unique eyeglasses are no longer the identifying marks of Berlin.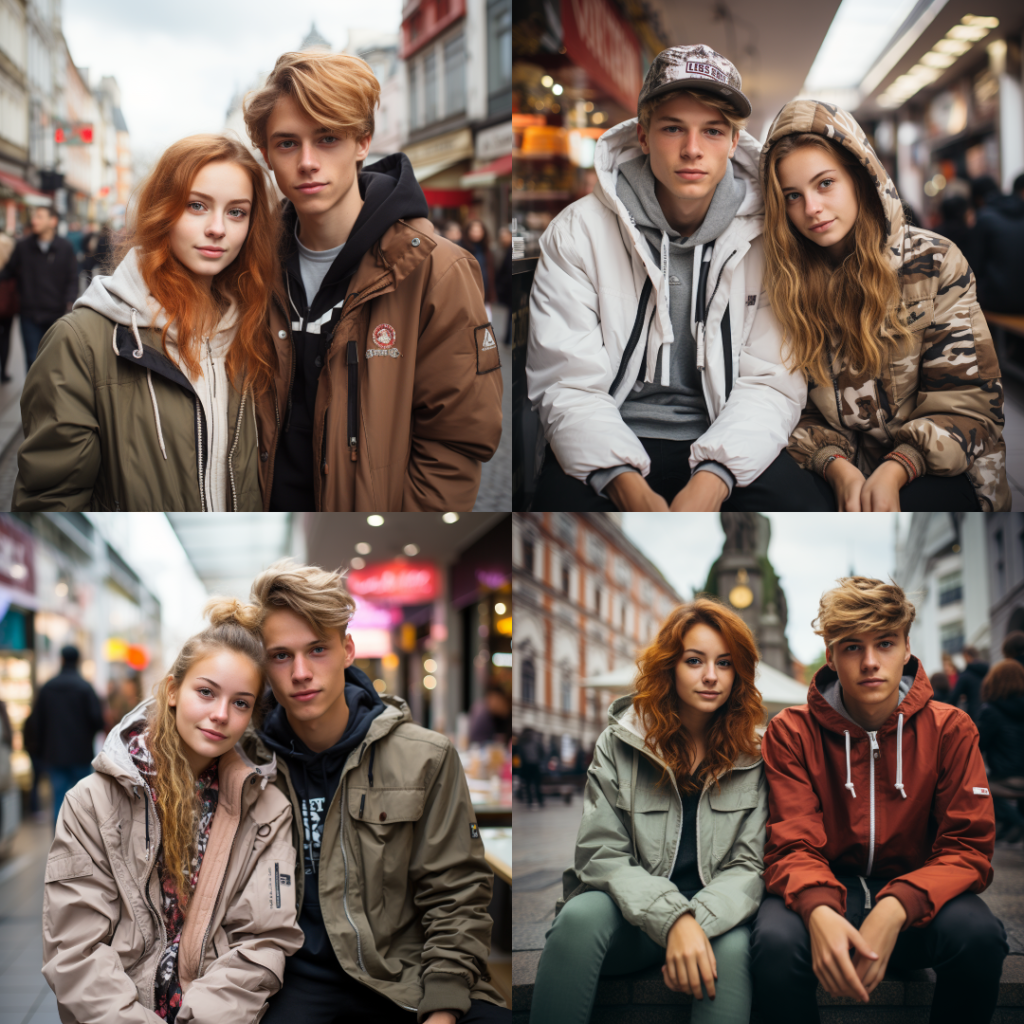 Kabul
The kids weren't rabid about the West. Indoctrination takes many forms.
Kyiv
Life and love and war. "We have each other."
Lagos
Growing up in a city of millions of people is similar worldwide.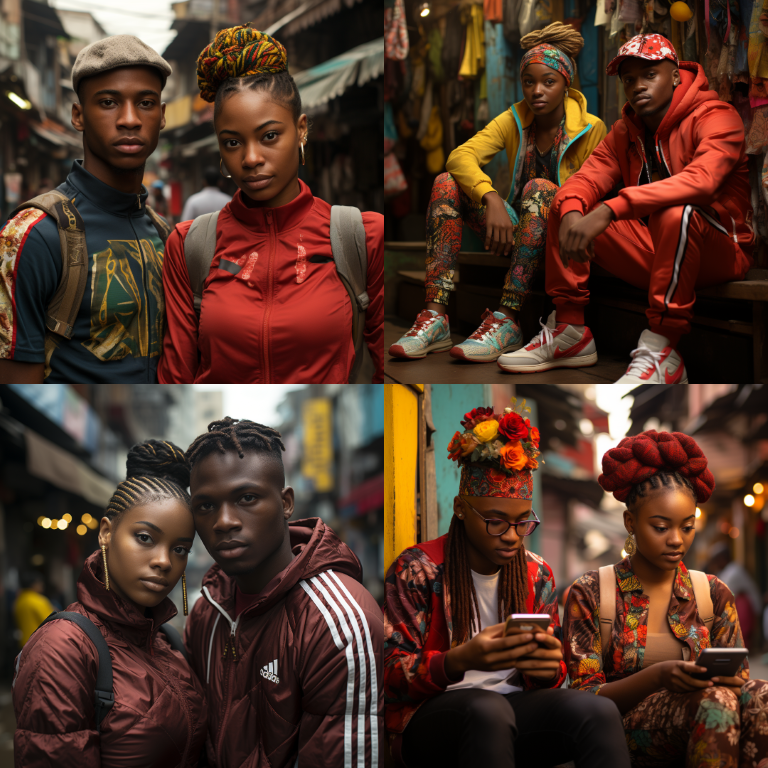 London
These teens know their way around the Tube. Modern London is more culturally rich than shown.
Oslo
Norwegian teens are now defined by their shopping sensibilities and not the days of yore.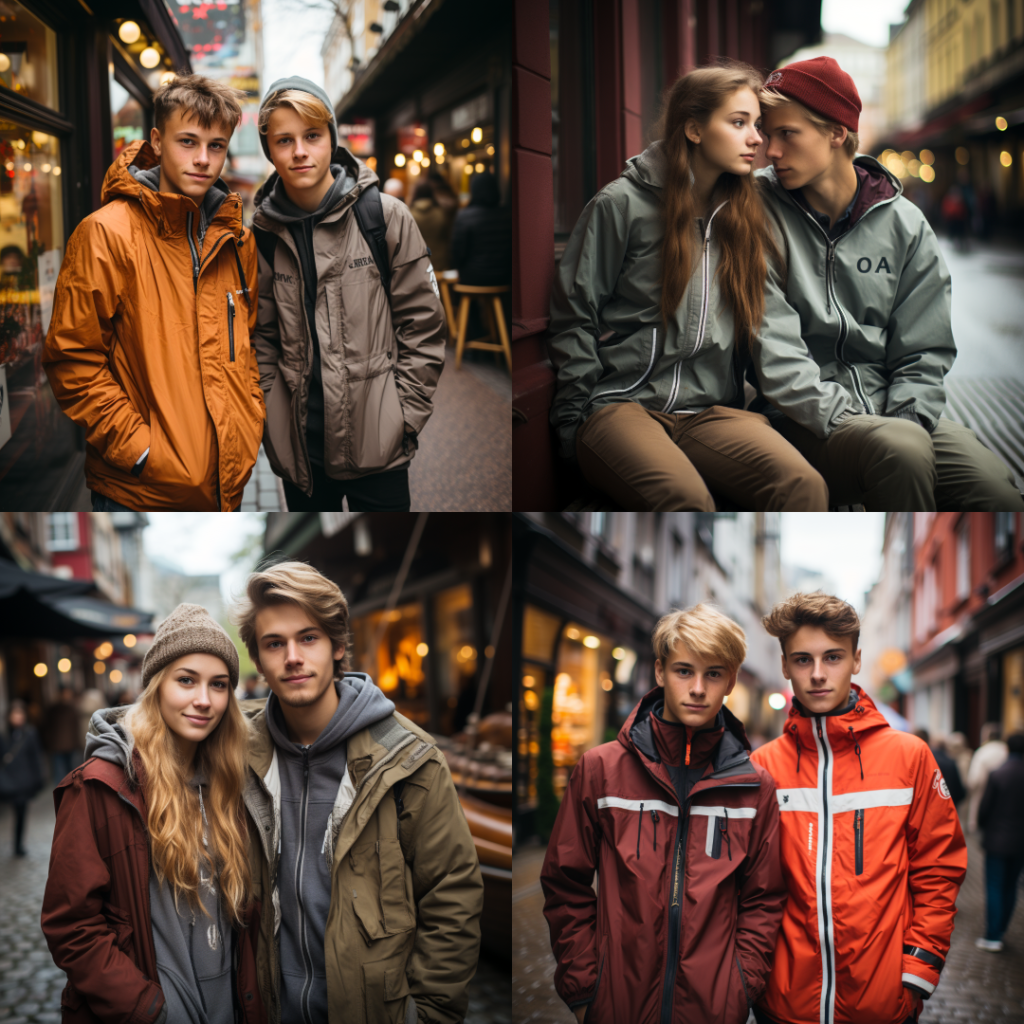 Tokyo
Teens are not yet immersed in the business side of life.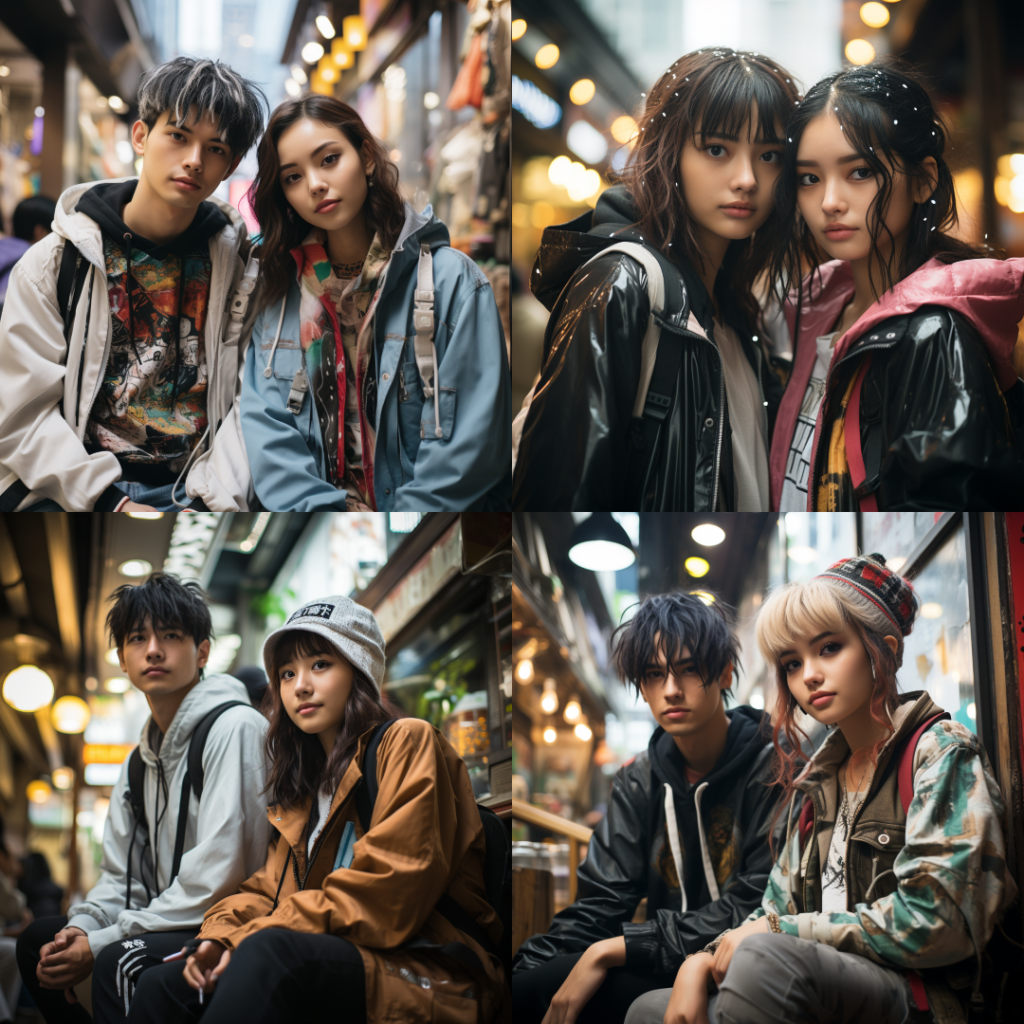 Final Thoughts
The two teens exploration was useful in confirming that named locations are considered. Altering the prompt to get older folks would be a fun exercise. While not shown, a 'two employees at ' series was enjoyable, too. Walmart, McDonald's, the government, and PwC were included, to name a few.